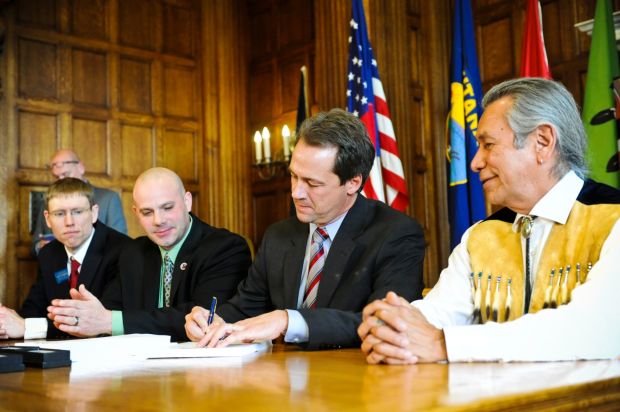 Rep. Steve Fitzpatrick, bill sponsor Sen. Chas Vincent, and Tribal Chairman Vernon Finley watch Montana Governor Steve Bullock sign SB 262.  SB 262 is the water use agreement, or Compact, between Montana, the Confederated Salish and Kootenai Tribes, and federal government. (Photo by Billings Gazette, May 6, 2015)
Next, the Tribal Council must approve the Compact and the Montana Water Court must issue a final water rights decree that includes the water rights quantified by the Compact.
Compact opponents now have their opportunity to file their lawsuits against the Compact.
After the Compact survives all appeals, then the US Congress must approve the Compact. So final approval can still take years to complete.